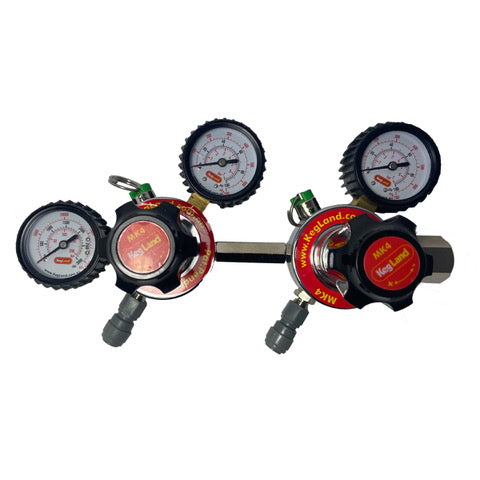 Regulator - Dual Pressure
by Best Case Wholesale
Need to set two different CO2 pressures for different beers on tap? Then you'll need two regulators to do it properly. With this MK4 Dual Pressure Regulator, you'll be able to screw it into your CO2 bottle and fire away with two different pressures. 
Régulateur - Double Pressions
Besoin de régler deux pressions de CO2 différentes pour différentes bières à la pression? Vous aurez besoin de deux régulateurs pour le faire correctement. Avec ce régulateur de pression double MK4, vous pourrez le visser dans votre bouteille de CO2 et déclencher avec deux pressions différentes.