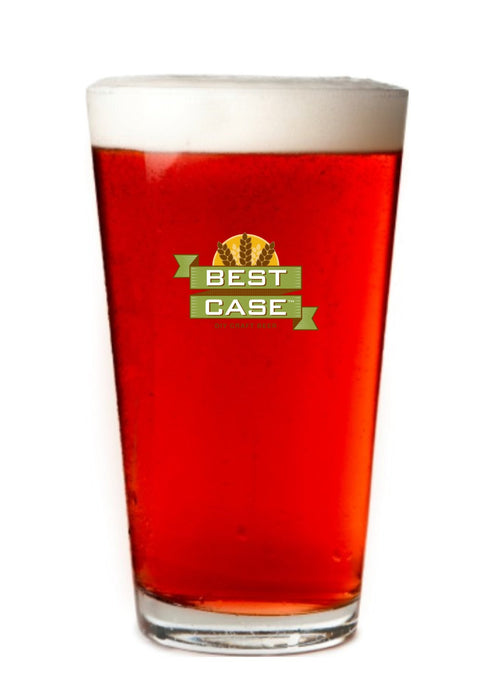 Best Case Rory's Irish Red All Grain
by Best Case Beer
Designed for use with the Grainfather and traditional all-grain brewing systems.
Best Case All-Grain kits are tried and true recipes developed over many years.
 Our Rorys Red contains Canadian 2-row and specialty malts (crushed), UK hops, and yeast - Ready to mash in and make delicious beer ever time! Temperature and time guidelines are also included.
Ireland's second most famous beer style (sometimes called 'Amber'), has become increasingly popular with North American Micro's. This flavourful, well balanced ale, is a great starting place for those uninitiated with the wonderful Ales of the U.K.
O.G. 1.045-49 | F.G. 1.008-11 | ABV 5.2% | IBU 25
(OG Based On 75% Brewhouse Efficiency)
Makes 23 Litres!
*Estimated alcohol contents for Best Case beer assume you are adding the priming sugar at bottling (which contributes approximately 0.3% alc./vol.)
Best Case Rory's Irish Red All Grain
Conçu pour être utilisé avec le Grainfather et les systèmes de brassage traditionnels à base de grains.
Les trousses Best Case Tout Grains sont des recettes éprouvées et élaborées au fil de nombreuses années.
Une bière irlandaise traditionnelle savoureuse et bien équilibrée.
Le deuxième style de bière le plus célèbre d'Irlande (parfois appelé ambre) est devenu de plus en plus populaire auprès des micro-brasseries nord-américaine. Cette bière savoureuse et bien équilibrée est un excellent point de départ pour les novices avec les merveilleuses bières du Royaume-Uni. Servez au froid.
O.G. 1.045-49 | F.G. 1.008-11 | ABV 5.2% | IBU 25
(Les valeurs sont approximatives)
Donne 23 litres!
* La teneur estimée en alcool de la bière Best Case suppose que vous ajoutez le sucre d'amorçage à la mise en bouteille (ce qui représente environ 0,3% alc./vol.)