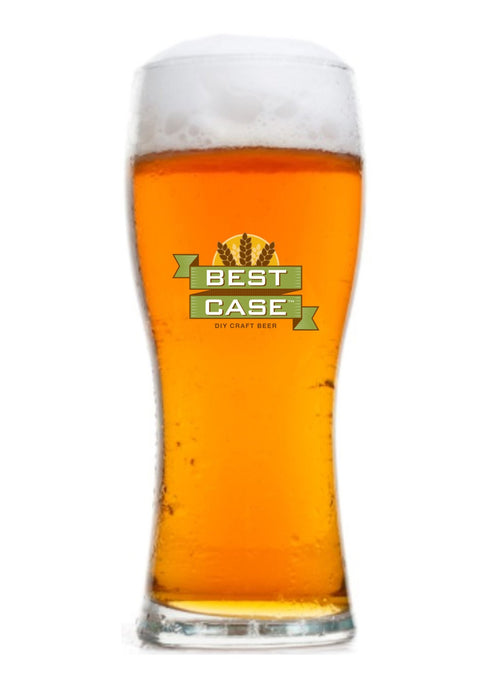 Best Case Silly Yak Gluten Free Beer
by Best Case Beer
This is the answer if you can't have gluten but you really like beer. A touch of honey adds a unique character. Light and refreshing with a distinct hop flavour. Can be used as a base for gluten free fruit beer. Serve cold. Please Note: While none of the ingredients in this beer recipe contain gluten, we cannot guarantee that they have never been in contact with trace amounts or been processed in facilities that also produce products containing gluten.
O.G. 1.052-54 | F.G. 1.007-09 | ABV 5.9% | IBU 8
(Values are approximate) 
Makes 23 Litres!
Best Case is a complete beer recipe. With easy to follow instructions, it has never been easier to brew your own delicious craft beer. All you need is a pot and regular beer fermenting equipment.
Become your own Brew Master and taste the difference that fresh ingredients make.
*Estimated alcohol contents for Best Case beer assume you are adding the priming sugar at bottling (which contributes approximately 0.3% alc./vol.)
Best Case Silly Yak Gluten Free Beer
Doré, vif et rafraîchissant avec une touche de miel et une finale citronnée et houblonnée.
C'est la solution si vous ne pouvez pas avoir de gluten mais que vous aimez vraiment la bière. Une touche de miel ajoute un caractère unique. Léger et rafraîchissant avec une saveur distincte de houblon. Peut être utilisé comme base pour une bière de fruits sans gluten. Servez froid. Remarque: Bien qu'aucun ingrédient de cette recette de bière ne contient de gluten, nous ne pouvons garantir qu'ils n'ont jamais été en contact avec des quantités infimes ou assemblés dans des installations produisant également des produits contenant du gluten.
O.G. 1.052-54 | F.G. 1.007-09 | ABV 5.9% | IBU 8
(Les valeurs sont approximatives)
Donne 23 litres!
Best Case est une recette de bière complète contenant de l'extrait de malt, des grains broyés, un sac de trempage, du houblon, de la levure et du sucre d'amorçage. Avec des instructions faciles à suivre, il n'a jamais été aussi facile de brasser votre propre bière artisanale. Tout ce dont vous avez besoin est une marmite et du matériel de fermentation.
Devenez votre propre Brew Master et goûtez à la différence des ingrédients frais.
* La teneur estimée en alcool de la bière Best Case si vous ajoutez le sucre d'amorçage à la mise en bouteille (ce qui représente environ 0,3% alc./vol.).