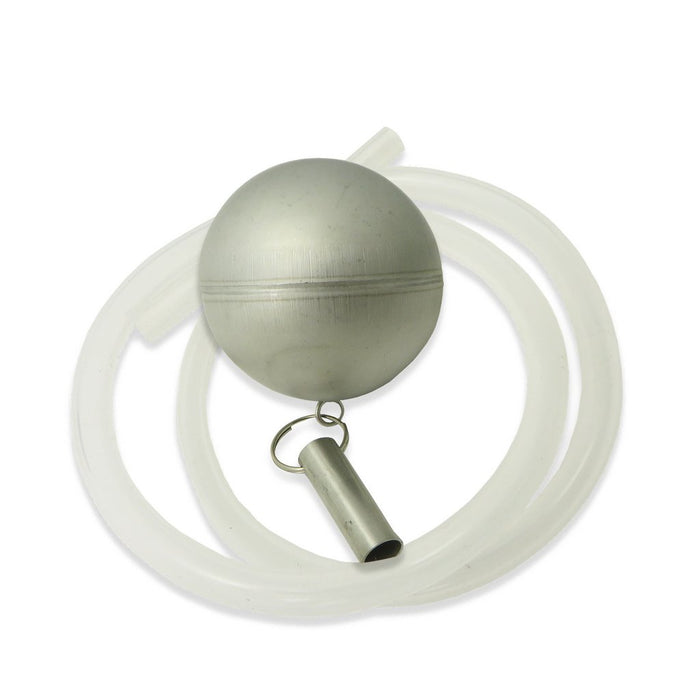 Stainless Steel Keg Float
by Best Case Wholesale
The Fermentasaurus Stainless Steel Keg Float is a replacement part for the Fermentasaurus Pressure Kit. Includes a 60 cm silicone hose.
It can also be used as a floating dip tube with standard corny kegs. Floating dip tubes draw the clearest beer from the top of the keg rather than the bottom to avoid any secondary settling.
Flotteur pour fût en acier inoxydable
Le flotteur de fût en acier inoxydable Fermentasaurus est une pièce de rechange du kit de pression Fermentasaurus. Comprend un tuyau en silicone de 60 cm.
Il peut également être utilisé comme tube plongeur flottant avec des fûts cornées standard. Les tubes plongeurs flottants tirent la bière la plus claire du haut du fût plutôt que du bas pour éviter toute décantation secondaire.