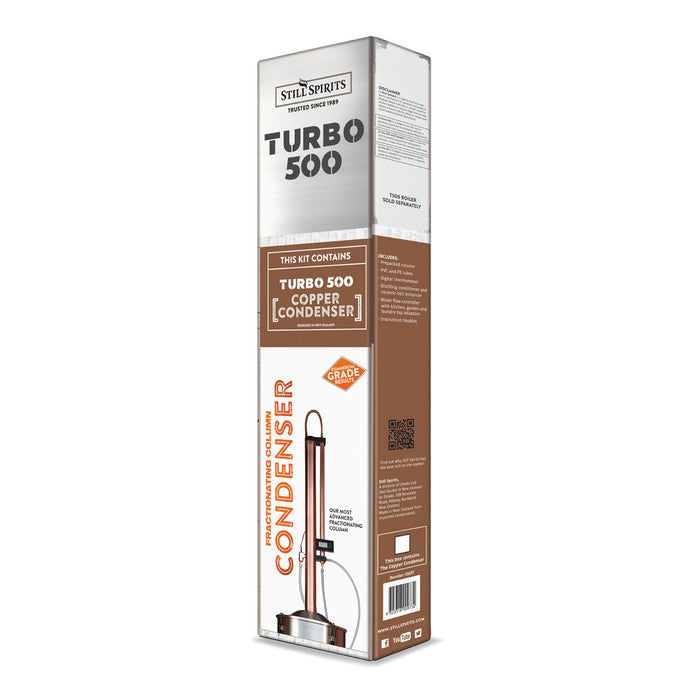 Turbo 500 - Reflux Copper Condenser
by Still Spirits
Now with redesigned outlet block, prepacked with saddles, in a new craft carton, redesigned column nut, 2 different tap adaptors. The natural properties of copper further reduces impurities.
Turbo 500 - Condenseur à reflux en cuivre
 Maintenant, avec bloc de sortie redessiné, préemballé avec des selles, dans un nouveau carton d'emballage, écrou de colonne redessiné, 2 adaptateurs de robinet différents. Les propriétés naturelles du cuivre réduisent davantage les impuretés.