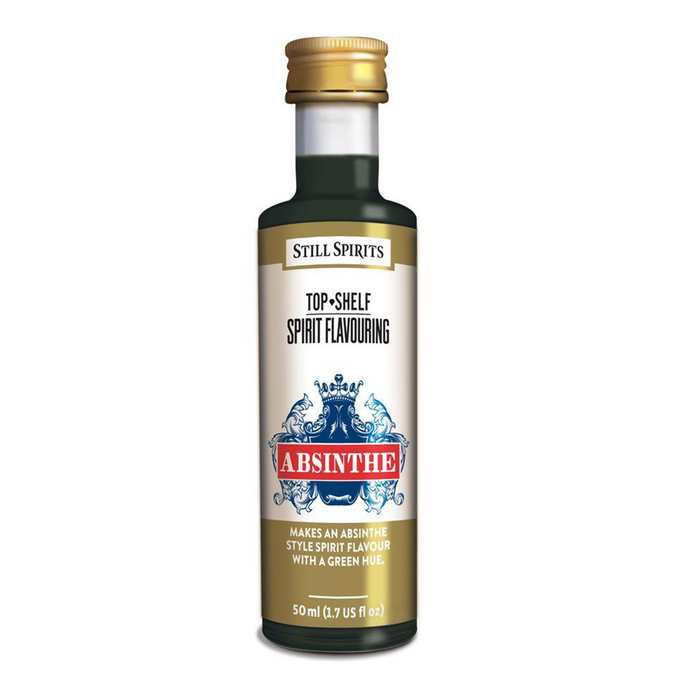 Top Shelf - Absinthe
by Still Spirits
Popular with artisans of the 1900's. Add sugar and water and wait for the 'Green Fairy' to be unleashed. Made with real wormwood.
Top Shelf Flavours Spirits 50 ml bottle (Makes 2.25L)
Top Shelf - Absinthe 
Populaire auprès des artisans des années 1900. Ajoutez du sucre et de l'eau et attendez que la «fée verte» soit libérée. Fabriqu é avec de la vraie absinthe.
Top Shelf Flavours Spirits de 50 ml (Donne 2,25 L)