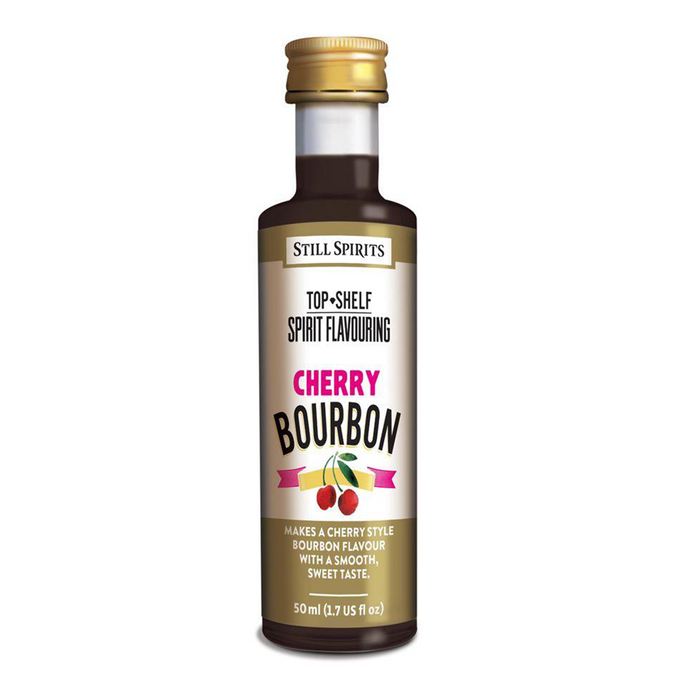 Top Shelf - Cherry Bourbon
by Still Spirits
Our cherry bourbon spirit essence has the flavour of a premium bourbon infused with ripe black cherries for a smooth and sweet taste. Bound to be a winner for bourbon drinkers.
Top Shelf Flavours Spirits 50 ml bottle (Makes 2.25L)
Top Shelf - Bourbon aux cerises
La saveur d'un bourbon de première qualité infusé de cerises noires mûres pour un goût doux et sucré. Lié pour être un gagnant pour les buveurs de bourbon.
Top Shelf Flavours Spirits de 50 ml (Donne 2,25 L)