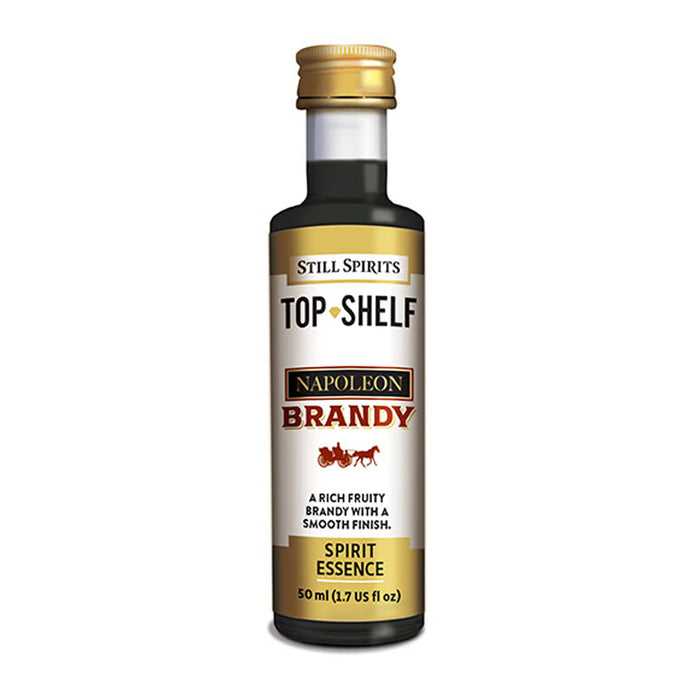 Top Shelf - Napoleon Brandy
by Still Spirits
A top quality brandy, perfect to add to your desserts this Christmas. Our Napoleon Brandy is a rich, fruity brandy with a smooth oak and sweet vanilla taste.
Top Shelf Flavours Spirits 50 ml bottle (Makes 2.25L)
Top Shelf - Napoleon Brandy
Un brandy de qualité supérieure, parfait pour ajouter à vos desserts ce Noël. Notre Brandy de Napoléon est riche et fruitée avec un goût de chêne doux et de vanille douce.
Top Shelf Flavours Spirits Flacon de 50 ml (Donne 2,25 L)