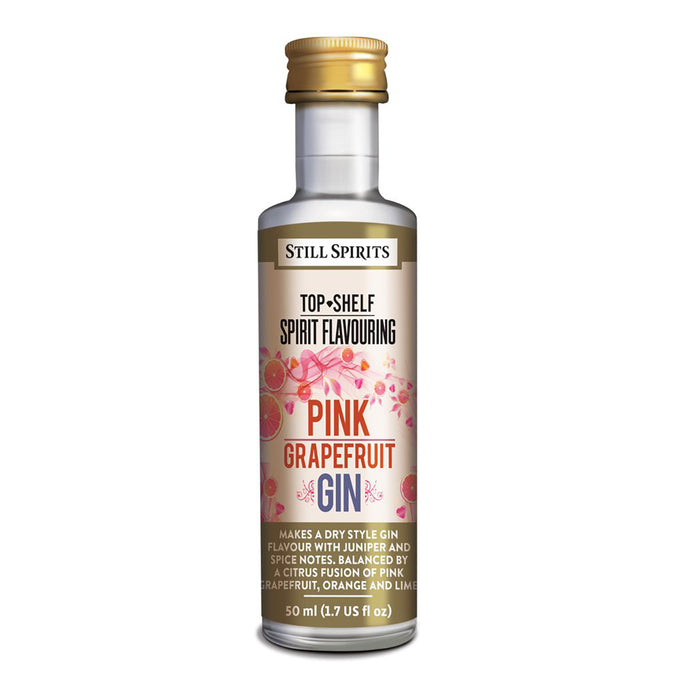 Top Shelf - Pink Grapefruit Gin
by Still Spirits
A dry gin style with juniper and spice. Balanced by a citrus fusion of pink grapefruit, orange and lime.
Top Shelf Flavours Spirits 50 ml bottle (Makes 2.25L)
Top Shelf - Gin rosé au pamplemousse
Un style de gin sec avec du genévrier et des épices. Équilibré par une fusion d'agrumes de pamplemousse rose, d'orange et de lime.
Top Shelf Flavours Spirits Flacon de 50 ml (Donne 2,25 L)