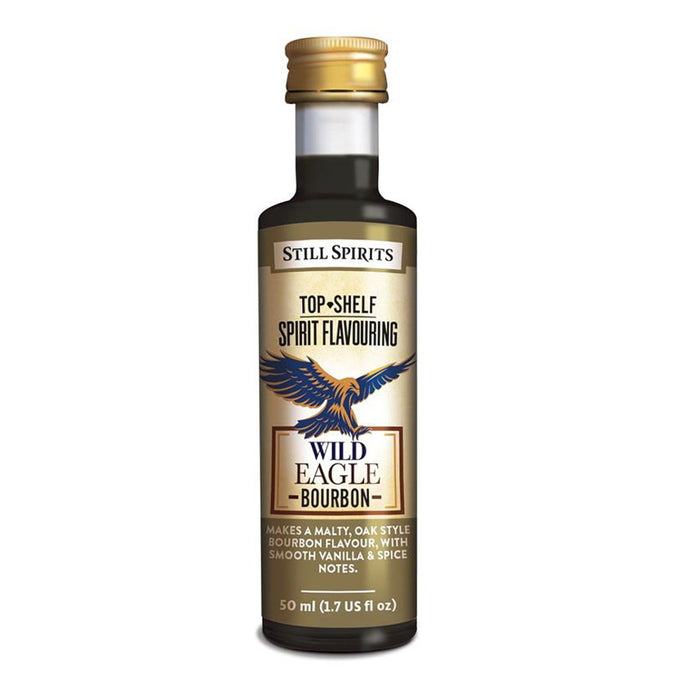 Top Shelf - Wild Eagle Bourbon
by Still Spirits
Makes a malty, oak style Bourbon flavouring, with smooth vanilla & spice notes.
Add to 2.25 L (76 US fl oz) of 40% ABV distilled spirit or vodka. Makes three 750 ml (25 US fl oz) bottles.
Top Shelf Wild Eagle Bourbon
Donne un arôme de bourbon avec des notes douces de vanille et d'épices.
Ajoutez à 2,25 L d'alcool à 40% ABV. Donne trois bouteilles de 750 ml.