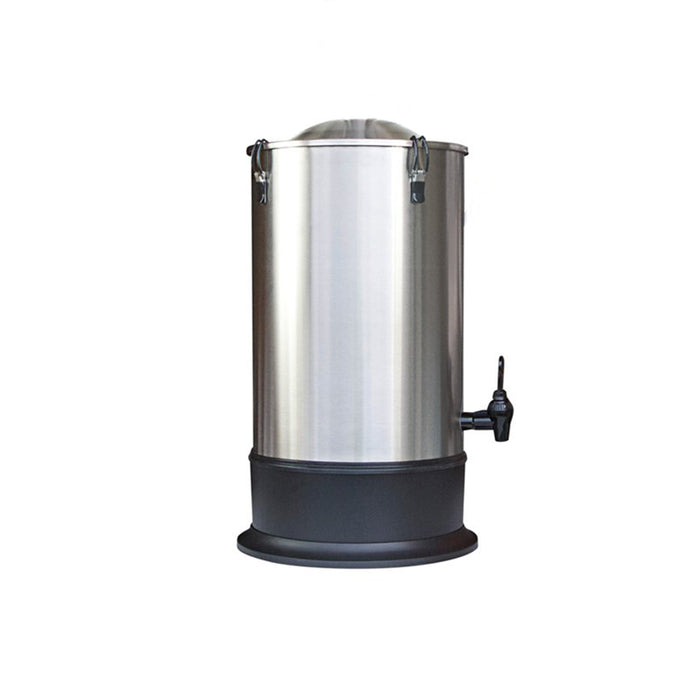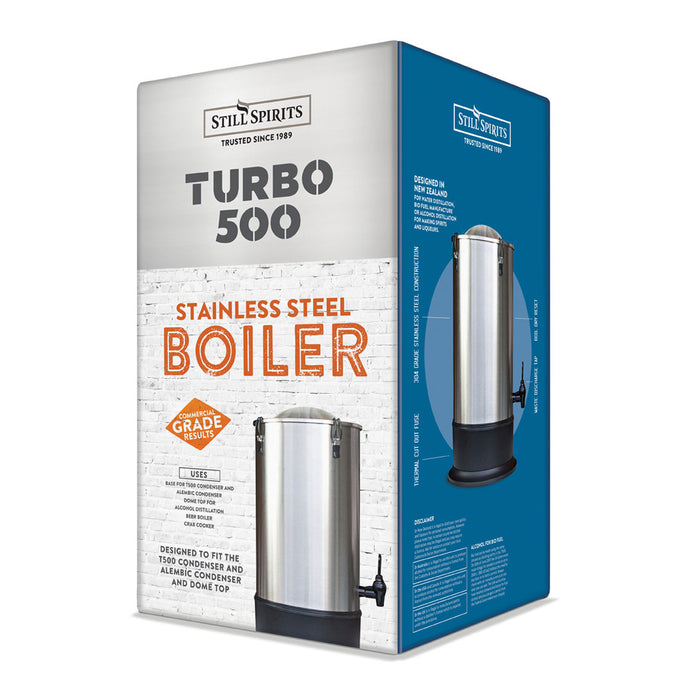 Turbo 500 - Boiler Only
by Still Spirits
The T-500 boiler can be used with both the T-500 reflux condensers and the Alembic Dome. Buy this as a replacement boiler or a kettle for making beer.
Turbo 500 - Bouilloire seulement
La bouilloire T-500 peut être utilisée avec les condenseurs de reflux T-500 et le dôme Alembic. Achetez-le comme une bouilloire pour la fabrication de la bière.