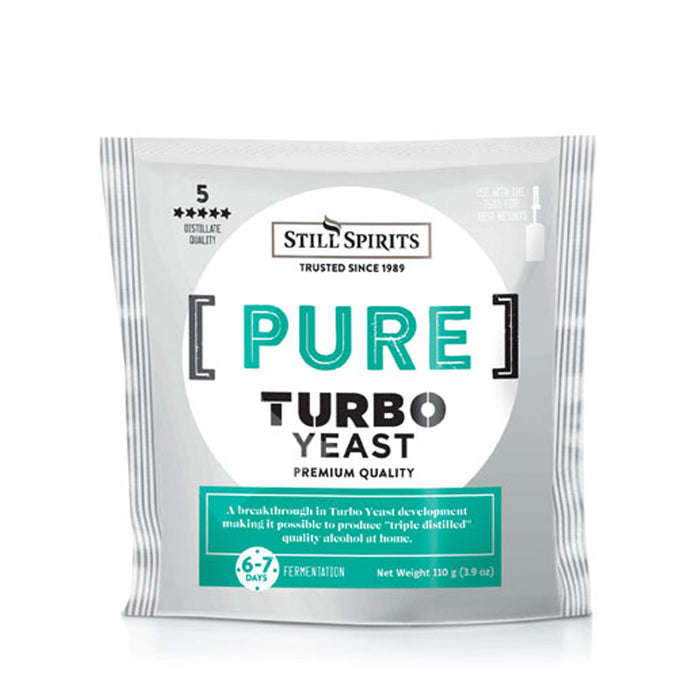 Yeast - Turbo Pure
by Still Spirits
Highest quality and best tasting!
Formulated to be used with 7kg dextrose. Triple Distilled Turbo should be used when you want the highest quality. Only use where cool air temperature (between 18–24°C) can be maintained. This is a revolutionary breakthrough in Turbo Yeast development making it possible to produce "triple distilled" quality alcohol. It is essential to use Turbo Carbon with Pure Turbo Yeast.
Levure - Turbo Pure
Plus haute qualité et meilleure dégustation!
Formulé pour être utilisé avec 7 kg de dextrose. Triple Distilled Turbo devrait être utilisé lorsque vous voulez la plus haute qualité. Utilisez uniquement lorsque la température de l'air frais (entre 18 et 24 ° C) peut être maintenue. Il s'agit d'une avancée révolutionnaire dans le développement des levures Turbo, qui permet de produire un alcool de qualité «triple distillation». Il est essentiel d'utiliser le Turbo Carbon avec la levure Pure Turbo.