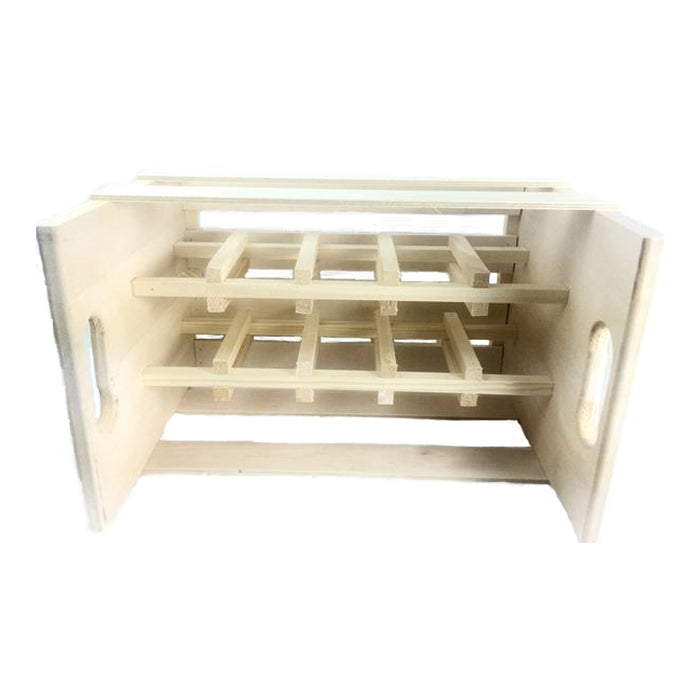 Wine Crate, Vinland (15 Bottles)
by Best Case Wholesale
These crates are strong, attractive, and 2 crates holds a full batch. They are great for transporting wine bottles, empty or full, to and from home.
The added feature is that they can be stored on their side and stacked just like a wine rack.
Vinland wine crates are made from solid pine and manufactured in Dartmouth, Nova Scotia.
Caisse à vin, Vinland (15 bouteilles)
Ces caisses sont solides, attrayantes et 2 caisses peuvent contenir un lot complet. Ils sont parfaits pour transporter des bouteilles de vin, vides ou pleines, à la maison.
La caractéristique supplémentaire est qu'ils peuvent être rangés et empilés comme un casier à vin.
Les caisses à vin Vinland sont fabriquées à partir de pin massif et sont fabriquées à Dartmouth, en Nouvelle-Écosse.