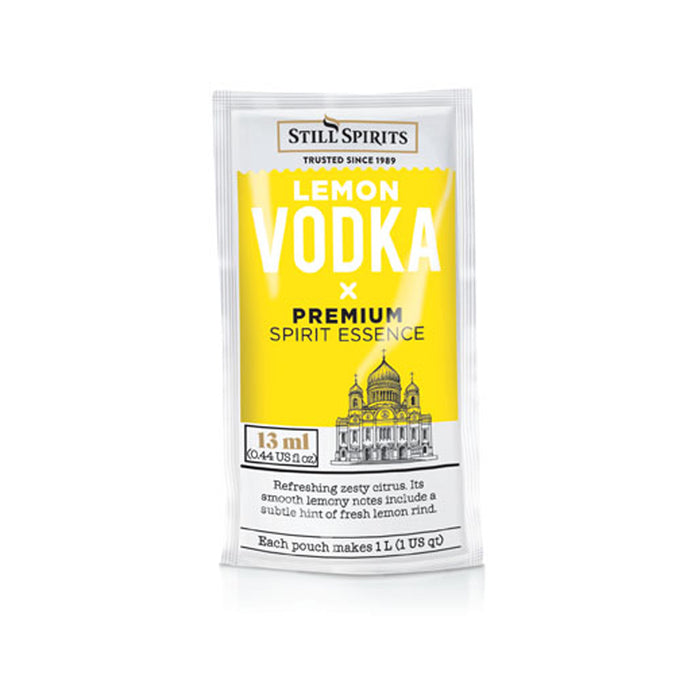 Vodka Shots - Lemon
by Still Spirits
The lemon vodka style is very popular in the southern regions of Eastern Europe where the fruit is plentiful and vodka is the beverage of choice. This essence is true to style and delivers a zesty citrus explosion mouthful in every shot. Its smooth mellow lemony notes also include a subtle hint of fresh lemon rind.
Still Spirits "Vodka Shots" (Makes 1 L)
Vodka Shots - Citron
Le style de la vodka au citron est très populaire dans les régions de l'Europe de l'Est, où les fruits sont abondants et où la vodka est la boisson de choix. Cette essence est fidèle au style et offre une bouchée explosive d'agrumes à chaque coup. Ses notes citronnées incluent également un soupçon subtil de zeste de citron frais.
Vodka Shots Still Spirits (Donne 1 L)