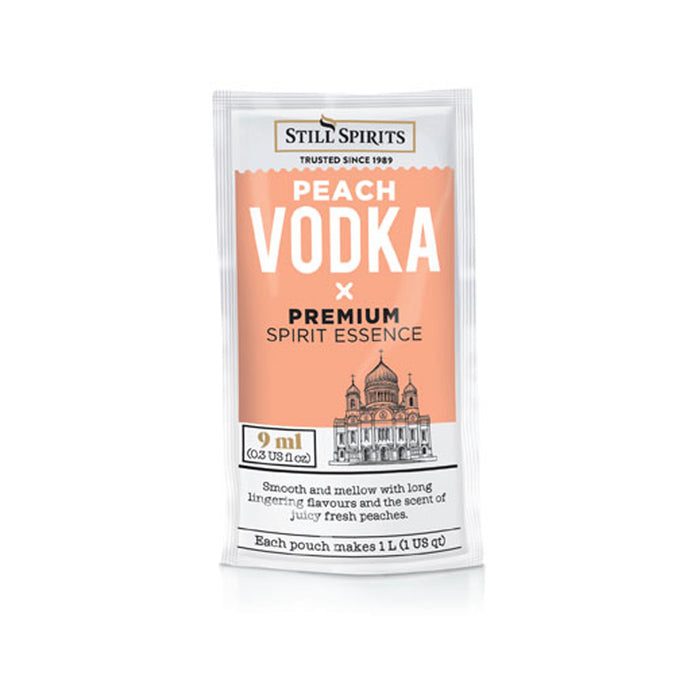 Vodka Shots - Peach
by Still Spirits
Peach vodka has been made across Eastern Europe for centuries and it's not hard to understand why. In a word, it's absolutely delicious. Okay, that's two words, but you get the idea. It's smooth and very mellow, with long lingering flavours and more-ish aromas that tantalize the nostrils with the scent of juicy fresh peaches.
Still Spirits "Vodka Shots" (Makes 1 L)
Vodka Shots - Pêche
La vodka à la pêche est fabriquée dans l'Europe de l'Est depuis des siècles et il n'est pas difficile de comprendre pourquoi. En un mot, c'est absolument délicieux. D'accord, ce sont deux mots, mais vous voyez l'idée. Il est doux et très moelleux, avec des saveurs persistantes et des arômes plus subtils qui ravissent les narines avec le parfum de pêches fraîches juteuses.
Still Spirits "Vodka Shots" (Donne 1 L)