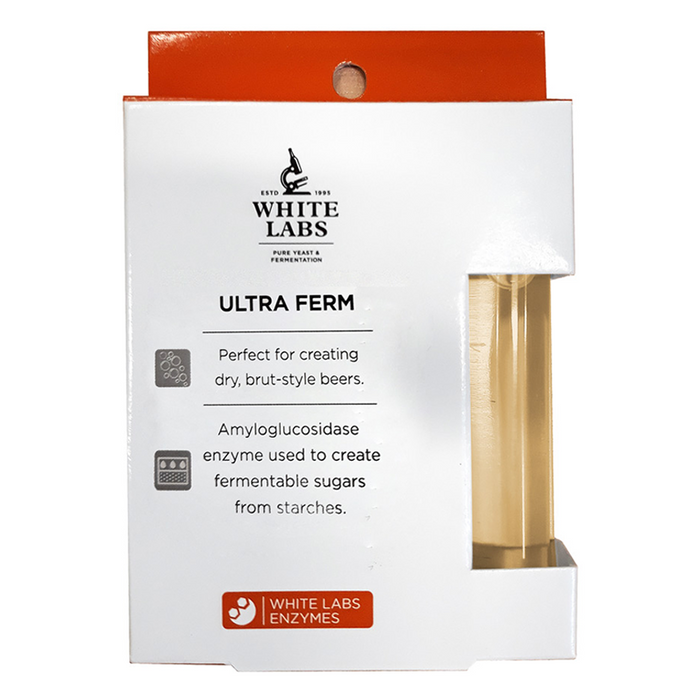 White Labs WLE4100 Ultra-Ferm (Brut IPA Enzyme) 10ml
by White Labs
ULTRA-FERM is a liquid amyloglucosidase (highly concentrated) from selected classical strain of Aspergillus niger. Ultra-Ferm can be used to make Brut IPAs.

Applications:
1) To reduce saccharification times.
2) To saccharify unmalted cereal brews.
3) To increase attenuation.


WLE4100 Ultra-Ferm (Brut IPA Enzyme) 10ml
ULTRA-FERM est une amyloglucosidase liquide (hautement concentrée) venant d'une souche classique sélectionnée d'Aspergillus niger. Ultra-Ferm peut être utilisé pour fabriquer des IPA Brut.

Applications :
1) Réduire les temps de saccharification.
2) Saccharifier les breuvages de céréales non maltés.
3) Augmenter l'atténuation.